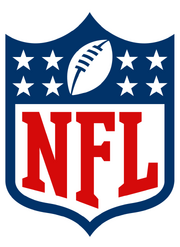 The National Football League (NFL) is a professional American football league. Currently, the league has 32 teams split between the National Football Conference (NFC) and the American Football Conference (AFC). The Madden NFL series is based on the gameplay mechanics of the NFL and has licensed teams, stadiums, and players.
The NFL was founded in September 17, 1920, with the title of "American Professional Football Association" (APFA). Two years later, it renamed to its modern name of National Football League.
The final playoffs event is the Super Bowl, a highly view count event that occurs in the early months of the year after the main season.
See also
[
]